CONSULTATION
Get your free design to build consult with Colin Satherly director of Stalwart Construction Ltd. Book in your call by clicking the link below.
BOOK MY SESSION
PORTFOLIO
Your custom plans are available to build in whatever location you want. Check them out by clicking the link below.
CHECK PLANS
OUR CLIENTS
Checkout what our clients had to say about us and their experience building with Stalwart Construction by clicking the link below.
CLIENT TESTIMONIALS
We are a locally owned, family run building company
Based in Christchurch East, Stalwart Construction Ltd have worked on amazing projects throughout the greater Christchurch area.
We have the experience and expertise to deliver you a STRESS FREE build with a QUALITY FINISH.
ABOUT US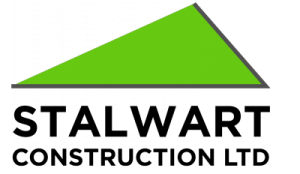 As a family-run home-based business, we're free of sales' people and expensive offices.
You get to talk directly with the Builder and Project Manager, meaning we can offer you the best information and advice for your personal situation.
This can also save you lots of your hard earned money by passing the savings of low overheads on to our clients.
Read More

We are NZ qualified builders.
Being members of the Certified Builders Association of New Zealand you can rest easy knowing that your build is being looked after quality and skilled builders who's workmanship are of the highest standards.
Our Process
Our 7 Step process ensures that your build is taken care off from the very start.
In addition to our process we also have skilled project managers onsite making sure nothing is missed.
Our Guarantee
To top it all off we not only provide you with the Certified Builders "10 Year Home First Guarantee"
but we also provide you with our personal guarantee for your added comfirt and peace of mind.


WHAT OUR PAST CLIENTS HAVE TO SAY
"They were always polite and respectful to each other as well as to me."

I was impressed by the teamwork displayed by the Stalwart Team. They were always polite and respectful to each other as well as to me, and they all had one aim: to get the job done well. And in my opinion they achieved that aim with flying colours.
"Colin made the repairs hassle free and we were so pleased."

We moved out and his team moved in, as promised by Colin our dates for moving back in was on time hassle free, Colin made the repairs hassle free and we were so pleased with the end result the workmanship was excellent, Colin and his guys was a pleasure to work with and would have no hesitation about using and recommending him.
"The whole process of having my quake repairs done back in 2013 was straightforward."

On the same day that my household goods were put into storage with Crown, the Stalwart team arrived and started work. I was confident that the repairs would be done efficiently and well because I already knew of Stalwart's attention to detail.


BOOK IN YOUR CONSULTATION

LIMITED COMPLIMENTARY OBLIGATION-FREE CONSULTATIONS AVAILABLE EACH WEEK – DON'T MISS OUT, BOOK YOURS IN NOW!
Your Plans!
Over 30+ Plans

Check out all the plans on offer by Certified Builders
As members we have complete access to all of these plans
Giving you the added benefit for more options
Testimonials
Positive Feedback

Check out what our past clients
Had to say about our work and
The finished results of their builds
Get In Touch Today
03 390 3321

Contact Colin Satherley
To find out how we can help you
With your next build